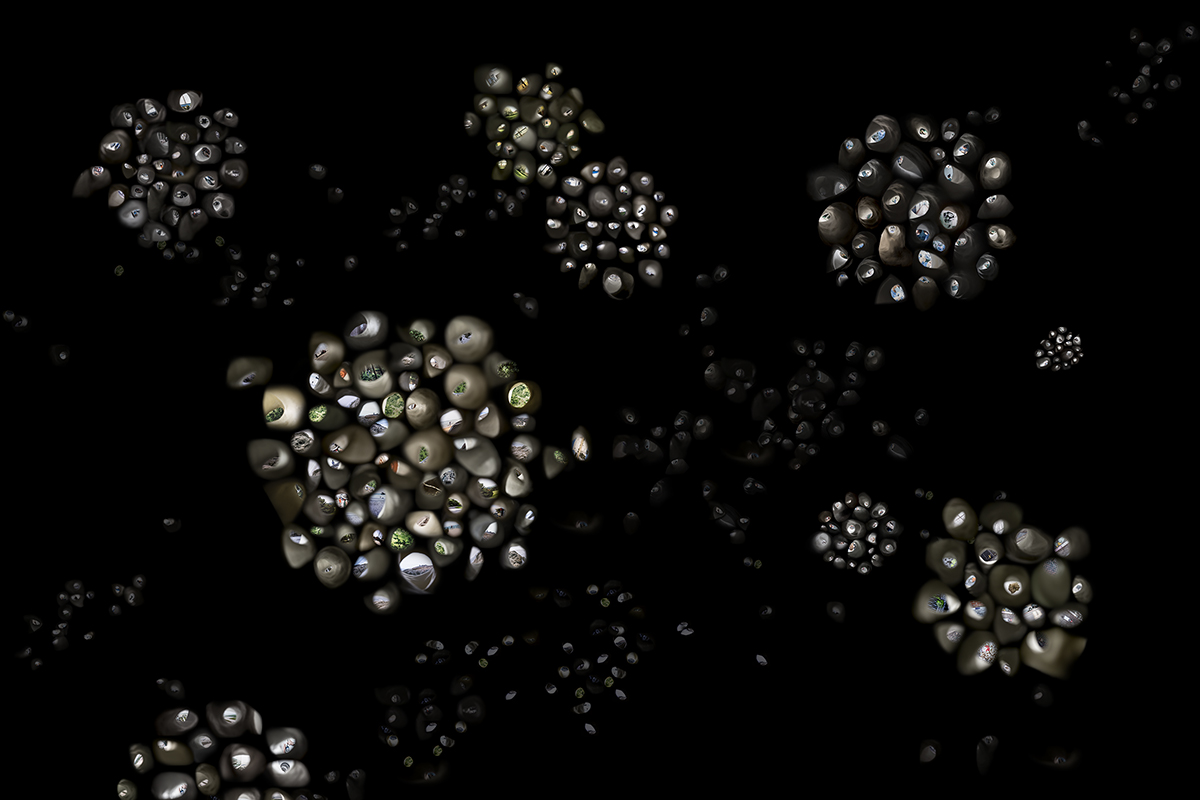 Liyue Zhu
Travels of the Toothworm
Mixed media
Liyue Zhu's photographs assume the form of stars in a vast galaxy, and within each "star" is the image of a specific memory. The merging of individual memories derives from Zhu's belief that each person is a unique combination of archetypes from a pool of memories shared by all human beings.
The toothworm plays a central role in the piece: a sculpture takes the form of a tooth, and the tiny images in the photographs represent the holes made by the worm. According to traditional Chinese culture, the toothworm bores into children's teeth if they don't take care of them. By representing the wormholes, Zhu asserts control over a potent childhood nightmare.
---
2015 MFA THESIS EXHIBITION
June 13 - 27, Opening Reception : June 18th, 6-8pm
SVA CHELSEA GALLERY
601 West 26th Street, 15th floor